Description
CSIR NET Mathematics Online Course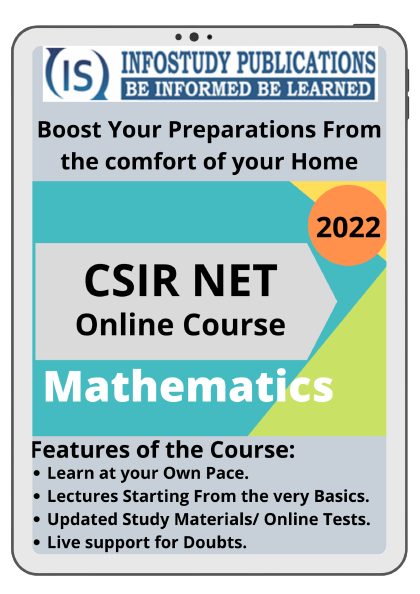 Learning Higher Mathematics Now Made Easy!
Presenting to you a revolution in the field of Higher Mathematics!
Infostudy Publications Presents CSIR NET  Mathematics Online Course. Learn from the Stalwarts and Boost your Performance.
**For MSc 1st Year students Tab course will be valid till 31st December 2023
**Video Lectures For MSc Levels are also included in this Course.
Course Validity: 1 Years
This Package Includes:
Tablet
Study Materials
Online Test Series
Study Plan
For More Information, Call: 8837643612/ 9877460562